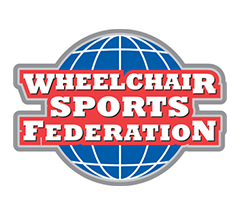 Industry
Recreation & Social Services
Mission
Wheelchair Sports Federation is a national non-profit that provides opportunities for the disabled and wheelchair-bound adults, veterans and youth to play sports recreationally and competitively. The Wheelchair Sports Federation is one of the first organizations to provide Adaptive Athletes with the opportunity to participate in a multitude of Adaptive Sports.
Services Provided
Hosting Adaptive Sports events in the NYC area and around the country including Wheelchair Basketball, Wheelchair Football, Wheelchair Tennis, Quad Rugby, Sled Hockey, Handcycling Clinics and Tournaments. Support Adaptive Athletes with adaptive Sports Wheelchairs, Equipment, Training and Travel.
Number of People Reached
Over 8,000 Adaptive Athletes and supporters each year.
How Donations Are Used
Donations received by Wheelchair Sports Federation help support Adaptive Athletes by purchasing Sports Wheelchairs and Adaptive Equipment in order for them to compete and participate in their preferred sport while providing safe, secure and accessible venues for Adaptive Sports Clinics, Tournaments, Games and Exhibitions. Donations help cover costs for Venues, Referees, Insurance, Travel, Hotels, Food, Water/Drinks and other items related to Adaptive Athletes striving to compete and reap the mental and physical benefits of participating in organized sports.
Project Spotlight
12th Annual Adaptive Sports Tournaments in New York City.
Interesting Facts
The majority of its Adaptive Athletes served currently live below the "Poverty Income Line". Specifically, they do not work and receive Social Security Disability Insurance (SSDI) and other governmental program help. Wheelchair Sports Federation strives to use Adaptive Sports to help people get jobs, housing, transportation and give opportunities to improve their respective situations through our network of Adaptive Athletes, Supporters and Partners.
Where To Donate
Contact
6454 82nd Street
Suite 2
Middle Village, NY 11379-2329
(917) 519-2622
General email
Newsletter Sign-up