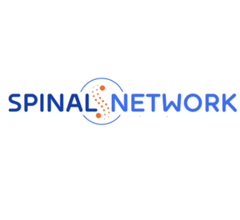 Mission
Spinal Network's mission is to provide pathways for success by connecting individuals living with paralysis, employment and/or educational resources necessary to achieve their individual goals of independent living.
Services Provided
Spinal Network's peer mentoring program provides an effective way to learn a variety of personal skills, including problem-solving, assertiveness, and goal-setting. Trained Mentors are dedicated to helping people adjust to new challenges and situations. Within the context of spinal cord injury (SCI), a Mentor is someone who has successfully adapted to living with SCI and wants to empower others to do the same. Mentors are knowledgeable about coping strategies, daily living skills, and critical resources.
Spinal Network peer support program provides a number of opportunities for individuals living with paralysis to meet with others for socialization, to gain knowledge of their disability, and to expand their personal network. Spinal Network peer support groups include:
Individuals, their families and caregivers (2nd and 4th Tuesday of the month 12 - 1:30) currently on Zoom
Families and Caregivers (to begin in the first quarter 2021)
Women (will restart the beginning of 2021)
Interabled Couples (currently meets quarterly)
Intimacy and Sexuality (to begin in the first quarter 2021)
The goal of Spinal Network's new Employment Program is to connect the person with a spinal cord injury or spinal diagnosis (SCI/D), who is looking for gainful employment, with an employer.
Step one will be for the individual with disabilities (SCI/D) to complete the Candidate Profile located on their website (see the link below). If the person needs help building a strong resume or role playing the interview, they can provide that service or connect you with a resource that can. The profile is then submitted and uploaded into a secure database. You must be a member of Spinal Network in order for your profile to be reviewed and submitted.
Step two will have employers registering with them to gain access to the secure database where they can search by category for all candidates that meet their criteria for employment. The employer will contact the candidate directly.
This is a valuable resource not only to the individual and the employer but also to other agencies and organizations. They look to working with colleges/universities in their area of service, primarily the Disabled Students Programs and Service (DSPS) department. View more resources.
Spinal Network hosts a number of employment preparedness workshops as well as providing an important listing of employment benefit resources.
How Many People Reached
Per chapter: 950
Website: 150
Social Media: 450
Newsletter: 400
Volunteers: 20
Members: 375
How Donations Are Used
To fund programs and resources. Spinal Network is looking to establish an assistive technology grant by the second half of 2021 to help defray the costs of the equipment.
Project Spotlight
The employment program is designed to connect potential employers with employee candidates. The goal is to decrease the unemployment rate in their area of service for those living with paralysis. They have recently partnered with SPINALpedia.com and WillingToWorkUSA.com to provide free one-on-one job mentoring, information about the Ticket to Work program, information about Medicaid buy-in programs, and access to employment benefits counseling to help persons with disabilities gain and maintain employment. Please fill out the survey to be matched with a free disability employment benefits mentor and counselor.
Interesting Facts
Tuesday of every month, Spinal Network hosts a movie review using the zoom platform. This review begins at 12:00pm PST and runs approximately an hour and a half. Spinal Network chooses a movie that has some connection to the community. All watch the movie prior to the get-together and then have a comfortable, informal discussion sharing thoughts and perceptions. A link to both the movie being reviewed and the zoom link can be found on Spinal-Network's homepage.
Where To Donate
Newsletter Sign-up