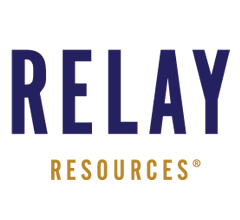 Mission
Relay cultivates meaningful work for people with disabilities and other barriers to employment, while creating value for their community by delivering quality services to customers and affordable homes to residents.
Services Provided
In addition to providing jobs for people with disabilities and other barriers to employment, Relay operates multiple social enterprises including janitorial, landscaping, document services and supply chain solutions. The organization also owns and manages almost 1,000 units of affordable housing.
How Many People Reached
700+ employees
1,600+ residents
330+ customers
How Donations Are Used
Donations help support the mission of Relay Resources recruiting, training, inspiring and developing people with disabilities and other barriers to employment in the Portland area. A few examples of the many ways Relay helps its employees thrive are job coaches, translation services and specialized equipment. A gift allows Relay to provide these accommodations for its team while they compete to earn business and government customers.
Interesting Facts
Relay recruits, hires, trains, and retains people with disabilities and barriers to employment; affording them a regular paycheck, access to benefits, and inclusion in the local economy. Their employees who qualify for affordable housing are moved to the top of their waitlists.
Among the many services offered to their customers, Relay is one of the largest janitorial service providers in the greater Portland area. Their team proudly cleans shared spaces such as the award-winning Portland International Airport (PDX), Portland State University (PSU), and Portland City Hall. The majority of their workforce identifies as having a disability.
Relay also believes that everyone should have access to stable, affordable housing. They know that unstable housing is a barrier to employment and recognizes that there are many factors that contribute to housing instability in the community. This includes the underdevelopment of housing during a time of rapid regional growth, and the underinvestment in supports for people who experience disabilities and other barriers to housing and employment.
Relay owns, develops, and manages their own properties, which gives the organization a long-term view of the entire operation. It helps them focus on residents, provide quality service, take proper care of their assets and manage our expenses.