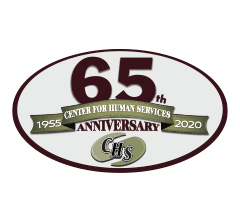 Industry
Services & Advocacy
Mission
To help individuals live, "life without limitations."
Services Provided
CHS provides Service Coordination, Employment Services, Community Living, Family and Child Development.
Family and Child Development: Missouri First Steps is Missouri's Early Intervention system for infants and toddlers, birth to age 3, who have delayed development or diagnosed conditions that are associated with developmental disabilities. First Steps offers coordinated services and assistance to young children with special needs and their families.
Early Head Start is a comprehensive program, focused on providing a variety of services, through state and federal grant funding, for income-eligible pregnant women and families with infants and/or toddlers.
Service Coordinators provide case management services to individuals with developmental disabilities from the age of 3 years through the adult lifespan. Coordinators help individuals and families navigate through the service array system by coordinating, linking and connecting them to resources and services, and advocating on their behalf to ensure they are being treated fairly and receiving the services as identified in our person-centered planning process.
The Center for Human Services offers a wide variety of community living options, including residential services and affordable housing.
CHS Activity Centers are day service programs which serve adults with developmental or other disabilities. The program offers a wide variety of both Community and Center-based activities and opportunities/choices for support, training, social interaction and community participation to assure a meaningful day and achieve quality outcomes.
The CHS Employment Services Department is designed to provide assistance in taking the next step whether that be a teen preparing for goals after high school, a graduate looking for work, or an adult needing assistance in finding a great career. CHS has a variety of programs designed to help find the right fit.
How Many People Reached
Over 5000 per year
How Donations Are Used
Donations are used to provide activities, equipment and needed services to individuals that they do not have state or federal funding for. They could be used for individuals to participate in our Community Living Program that have limited funding to participate in community painting classes or an activity of choice. Donations provide support for a child receiving Early Head Start Services. It also provides scholarships and equipment for our Aquatic Exercise & Therapy Program for those with disabilities.
Project Spotlight
On Thanksgiving Day, CHS will be hosting the 12th Annual Turkey Trot 5K/1Mile Run. All proceeds raised will go to help individuals with intellectual and developmental disabilities live, "Life Without Limitations." -Register here.
Awards or Accreditations
The Center for Human Services is proud to have achieved accreditation by the international accrediting body, CARF, since 1986. Founded in 1966 as the Commission on Accreditation of Rehabilitation Facilities, and now known as CARF International, the accrediting body establishes consumer-focused standards to help organizations measure and improve the quality of their programs and services. This accreditation represents the highest level of accreditation that can be given to an organization and shows our organization's substantial conformance to the CARF standards. To be granted accreditation, an organization has to meet international standards for quality and are committed to pursuing excellence, by demonstrating our commitment to offering the highest quality of programs to a team of surveyors during periodic on-site visits.
Interesting Facts
Over the past 65 years, the Center has grown and expanded and now serves over 5000 children and adults with disabilities and their families in multiple counties in Central Missouri.
Where To Donate
Contact
1500 Ewing Drive
Sedalia, MO 65301
(660) 826-4400
Get involved