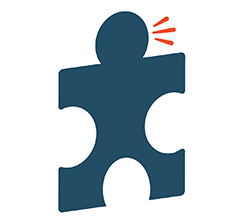 Industry
Assistive Technology
Mission
VAST is dedicated to improving quality of life for people who struggle with communication challenges. VAST believes that the current technology is ready but underutilized and that communication can be mastered if people are provided with the right tools. VAST makes those tools.
Services Provided
Years of direct interaction and scientific expertise allows VAST to harness the familiar technology of mobile devices and channel it into a fun and creative learning experience.

VAST creators are certified autism specialists and speech pathologists who specialize in researching and developing technology for autism related communication challenges. Available at Apple App Store and Google Play
Interesting Facts
VAST fosters independence by providing the ability to overcome the obstacles that stand between a language learner and the world around them.