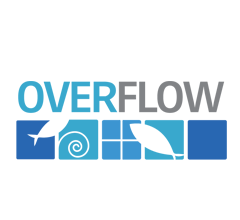 Industry
Assistive Technology
Mission
Contribute to the society by creating innovative products and services to improve information accessibilities of the people with visual impairment.
Products and Services Provided
Versa Slate is a paperless, portable, and refreshable braille slate. It specification is 20.2(W) x 8(L) x 1.55(H) cm / 150g.
Braille cell has 20 cells, 4 rows, 80 cells in total and 4 sections (5 lines for each section).
Reset button – 4 pairs (top: 4, bottom: 4).
Flowy is all in one mobile application for video magnifier, magnifying mirror, screen share. Viewing modes maximize readability as it fits the viewer's needs. Available at Apple App Store and Google Play.
Flowy Zoom allows the user to point and scroll the screen with your fingertip to navigate and search.
Flowy Cast allows sharing screens clearly to multiple users in real time (PC to smartphone, smartphone to PC)
Interesting Facts
With 17 years of experience in the assistive technology industry, Overflow members have abundant knowledge about the market needs. As Overflow Biz, Inc. consists of prestigious researchers and developers having visual impairments, the members find problems in their daily lives and make solutions for them.
Contact
#801
20 Seongsuil-ro 12-gil
Seongdong-gu Seoul 04793
Republic of Korea
+82 2 465 3450
info@atoverflow.com