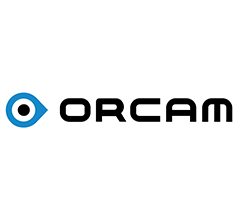 Industry
Assistive Technology
Mission
OrCam's mission is to harness the power of pioneering Computer Vision and Machine Learning by incorporating these technologies into personal, AI-driven innovations that empower users and provide them with improved quality of life.
Comprised of experts in the Computer Vision and Machine Learning fields, the OrCam Team strives to provide aids through discreet, mobile and easy-to-use interfaces.
History
OrCam Technologies, a leader in personal AI assistive technology platforms (wearable or handheld), was jointly founded in Jerusalem, Israel in 2010 by Israeli innovators Prof. Amnon Shashua and Mr. Ziv Aviram, who are also the Co-founders of collision avoidance system leader and autonomous driving innovator Mobileye, acquired by Intel Corp. in 2017. Inspired by Mobileye's development of ground-breaking artificial vision technology that supports safer driving, OrCam harnesses highly advanced AI-driven computer vision and machine learning to provide increased independence to people who are blind or visually impaired, have reading challenges, and upcoming in 2021: hearing loss. In February 2018, OrCam completed a funding round that transformed the company into one of only 38 global healthcare unicorns.
Products & Services Provided
OrCam MyEye
Wireless, lightweight and the size of a finger, the pioneering, AI-driven OrCam MyEye assistive technology device discreetly reads printed and digital text aloud – from any surface – in real time. Newspapers, books, computer and smartphone screens, restaurant menus, labels on supermarket products and street signs become instantly accessible. Additional features of OrCam, MyEye include instant face recognition and identification of consumer products, colors and money notes.
Magnetically mounted on the wearer's eyeglasses frame and weighing only 0.8 oz/22.5 g, OrCam MyEye has been meticulously designed by leading minds in the Computer Vision and Machine Learning fields to be intuitive and easy to use for people with visual impairments. The device is the only wearable assistive technology that is activated by an intuitive pointing gesture or simply by following the wearer's gaze – allowing for hands-free use – without the need of a smartphone or Wi-Fi, resulting in real time audio communication while ensuring data privacy.
OrCam Read
OrCam Read represents a new class of assistive reading technology to support people with reading challenges such as dyslexia, mild to moderate vision loss, reading fatigue, as well as those who read large volumes of text. The first-of-its-kind handheld device reads full pages or screens of text aloud from any printed or digital surface, including newspapers, books, product labels as well as computers and smartphones – entirely offline, without requiring an internet connection, resulting in instant audio communication while ensuring data privacy.
OrCam Read's proprietary AI algorithms enable intuitive point-and-click operation, activating two precision laser guidance options, to read the entire highlighted text or target where to begin reading. OrCam Read won a prestigious "Best of Innovation Award" (in the Accessibility category) at CES 2021, the world's most influential technology event.
OrCam's patented text-to-speech reading engine, in both OrCam MyEye and OrCam Read, incorporate the new interactive "Smart Reading" feature, combining OrCam's advanced computer vision and natural language understanding (NLU) technologies to operate as a "voice-activated assistant" that makes any text even more accessible to the reader. Activated by the user's voice, the algorithms driving the Smart Reading feature listen to – and comprehend – the user's requests, retrieving the relevant information, and reading the requested text to the user within a few seconds.
Interesting Fact
The company's flagship OrCam MyEye wearable assistive technology device – for people who are blind, visually impaired, or have reading challenges – is named as one of the TIME Best Inventions of 2019.