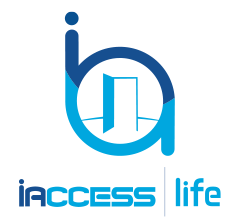 Industry
Assistive Technology
Mission
Rate, review and research public places based on their accessibility.
Product and Services Provided
iAccess Life supports accessibility by allowing our users peace of mind while they explore and find new adventures.
iAccess Life is also releasing a training certification that will provide users the best experience possible when visiting hotels, restaurants, museums, etc. Download the app.
Contact
iAccess Life
3423 Piedmont Rd NE
Atlanta, Ga 30305
(770) 421-5269
info@iaccess.life