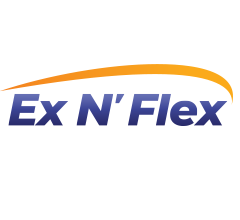 Industry
Durable Medical (DME) & Rehabilitation Equipment
Mission
Ex N' Flex's vision is to be the leader in providing clients and their caregivers access to world class motorized range of motion medical therapy devices, with the goal of improving their quality of life.
History
The founders were both NRC Directors (National Research Council - the Canadian Federal Government Research Arm) and they developed the initial leg device to support an elderly family member who had recently suffered a stroke. This was in 1991 and the company has been manufacturing these units since then. Since acquiring the organization in March 2019, the new owners are committed to continuing their legacy.
Products and Services Provided
Ex N' Flex is an Ottawa, Canada based manufacturer and are committed to ensuring the quality and adaptability of its products by completing as much of the manufacturing as possible in North America. All assembly and custom metal/plastic work is done at its facility or by local domestic manufacturers.
Ex N' Flex produces 3 models of motorized range of motion medical therapy devices each with a unique function:
EF-100 AW - Arm/Wrist, popular not only in clinics but also for home use due to its portability and its adaptability to the users needs.
EF-250 - Leg, most popular device in both Long Term Care and for daily home use, due to its durability, portability and adjustable elevation.
EF-300 - Arm/Leg, stationary, fixed feet. For arm use, must be placed on a table adjusted to the appropriate height and distance from the user.
Interesting Fact
Ex N' Flex's philosophy of "Listen, Learn and Adapt" is infused throughout the organization. By talking to therapists and users daily, it is constantly learning how to provide a more durable, safer, and affordable medical therapy device. Ex N' Flex understands and respects that no two individuals are the same, so it strives to make its machines as flexible and adaptable as possible.
Ex N' Flex is committed to keeping its production and assembly local. All assembly and custom metal/plastic work is done at its facility or by local manufactures. The commitment to local manufactures is important as it allows for them to share their expertise. This understanding allows Ex N' Flex to rapidly make and test product innovations. It believes that this results in a better product its customers.
Contact
18-2596 Edinburgh Place
Ottawa, ON
Canada K1B 5M1
(833) 396-3539
info@exnflex.com