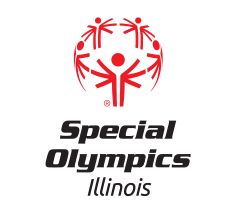 Industry
Services, Recreation, Community
Mission
Provide year-round sports training and athletic competition in a variety of Olympic-type sports for children and adults with intellectual disabilities, giving them continuing opportunities to develop physical fitness, demonstrate courage, experience joy and participate in a sharing of gifts, skills and friendship with their families, other Special Olympics athletes and the community.
Services Provided
Special Olympics is a global organization that unleashes the human spirit through the transformative power and joy of sport, every day around the world. Special Olympics Illinois is a not-for-profit organization offering year-round training and competition in 18 sports for more than 23,000 athletes with intellectual disabilities and over 13,000 Young Athletes ages 2-7 with and without intellectual disabilities that participate in over 200 events on one year. Special Olympics transforms the lives of people with intellectual disabilities, allowing them to realize their full potential in sports and in life. Special Olympics programs enhance physical fitness, motor skills, self-confidence, social skills and encourage family and community support.
While sports competition is the driver of who Special Olympics Illinois is, we are also the largest healthcare provider in the world for the intellectually disabled. Through our Athlete Leadership Program, where we train and educate our athletes to be essential participants in the workforce, schools and community. As well as, harness the positive energy of our youth through Young Athletes (2-7 year olds) and Unified Champion Schools that not only join the intellectually disabled and their peers to be paired up in sport, but socially as well.
How Many People Served
Special Olympics Illinois serves over 100,000 athletes, volunteers, coaches and families throughout the state of Illinois
How Donations Are Used
Special Olympics Illinois values the contributions it receives from all of its donors and is committed to being good stewards of the dollars it raises to support individuals with intellectual disabilities through sports, health and Leadership programming. While it celebrates the accomplishments, there is still a lot of work to do to expand its reach and the need is great. 82% of every dollar raised goes directly to programming in Sports, Health and Leadership. Special Olympics Illinois does not charge a participation fee to take part in its programming.
Project Spotlight
The service of the athletes are Special Olympics Illinois' #1 priority. Reaching more intellectually disabled children and adults, who are not Special Olympics athletes, and help them become one, providing the best quality experience for them to compete and to raise the resources needed to do so. This is all provided free of charge by Special Olympics Illinois to its athletes.
Special Olympics Illinois is a sports organization that uses competition to help instill confidence in our athletes to help them help themselves. We also, as an organization can, serve them in other ways beyond sport. For example, Unified Champion Schools and Healthy Athletes initiatives. And, in a time like COVID, there are so many Special Olympics Illinois athletes that are Essential Workers. The confidence and skills needed to do those jobs are learned through competition and our Athlete Leadership Program.
Awards or Certifications
Special Olympics Illinois is a global leader amongst the 220 chapters, in over 170 countries, worldwide.
SOILL Meets High Standards with the Big 3 of Nonprofit Ratings and Information, Better Business Bureau, Charity Navigator and GuideStar.
Special Olympics Illinois has been awarded and meets the 20 BBB Standards of Charity Accountability. The 20 standards, as they are set by the BBB, relate to Board Oversight, Board Size, Board Meetings, Board Compensation, Conflict of Interest, Effectiveness Policy, Effectiveness Report, Program Expenses, Fund Raising Expenses, Accumulating Funds, Audit Report, Detailed Expense Breakdown, Accurate Expense Reporting, Budget Plan, Truthful Materials, Annual Report, Website Disclosures, Donor Privacy, Cause Marketing Disclosures and Complaints.
Special Olympics Illinois is also proud to share it continues to earn a 4-star rating from Charity Navigator, the leading charity evaluator in the United States. This is their highest possible rating and indicates that Special Olympics Illinois adheres to sector best practices and executes its mission in a financially efficient way. Attaining a 4-star rating verifies that Special Olympics Illinois exceeds industry standards and outperforms most charities in our area of work. Only 31% of the charities they evaluate have received at least 2 consecutive 4-star evaluations, indicating that SOILL outperforms most other charities in America. This designation from Charity Navigator sets SOILL apart from its peers and demonstrates to the public our trustworthiness.
Rest assured that SOILL works very hard to be exceptional stewards of donor's hard earned dollars that are donated to better the lives of SOILL athletes. It is also good to know that when potential donors use Charity Navigator to do research on charities, they donated more than they planned to before viewing their website and influenced over $10 billion in charitable gifts in 2018. So, being held in high regard by Charity Navigator can aid in helping to grow SOILL's donations, increasing the opportunity for our athletes.
SOILL also earned, from GuideStar, a 2019 Platinum Seal of Transparency, the highest level offered by the world's largest source of nonprofit information. To reach the Platinum level, SOILL added extensive information to its GuideStar Nonprofit Profile: basic contact and organizational information; in-depth financial information; qualitative information about goals, strategies, and capabilities; and quantitative information about results and progress toward its mission. By taking the time to provide this information, Special Olympics Illinois demonstrates its commitment to transparency and to giving donors and funders meaningful data to evaluate nonprofit performance.
GuideStar connects people and organizations with data on 2.7 million current and formerly IRS-recognized nonprofits. Each year, more than 10 million people, including individual donors, nonprofit leaders, grant-makers, government officials, academic researchers, and the media, use GuideStar data to make intelligent decisions about the social sector.
Interesting Facts
There are over 11,000 Special Olympics competitions in just one year, throughout the world. Over 200 in the state of Illinois.
Where To Donate
Newsletter Sign-up