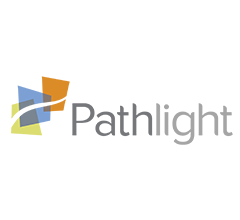 Mission
Pathlight partners with people with intellectual and developmental disabilities to create opportunities and build relationships throughout their lives.
Services Provided
Community living, educational advocacy, 1:1 supports, recreation, enrichment, education.
How Many People Reached
More than 1,000 per year.
How Donations Are Used
Donations support general operations for our recreation and enrichment programs, which are offered at a reduced rate. They also support specific activities for people with disabilities (like vacations, adventures, etc) and direct support for families in need to support their child with a family member.
Project Spotlight
Our Whole Selves program is an innovative program that teaches issues of self advocacy, boundaries, sex and health education to people with intellectual and developmental disabilities. The program is online and is offered to schools and provider groups nationwide.
Interesting Facts
Pathlight has been a pioneer in serving people with disabilities in the community since 1953. Pathlight started the first nursery schools for children with developmental disabilities and the first language development programs in western Massachusetts. Pathlight, also, started the first privately run developmental school in Massachusetts and the first group home in the community when the local institution closed. Later, Pathlight developed the first Shared Living program in Massachusetts. Whole Children and Whole Selves are its latest innovative services as they continue to push for people with disabilities to take their rightful place in the community.
Where To Donate
Newsletter Sign-up