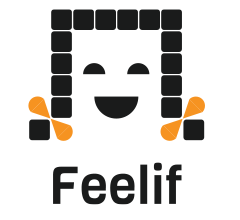 Industry
Assistive Technology
Mission
Blind and visually impaired people don't have access to digital graphical content. Feelif wants to change that.
Products Provided
Feelif was invented as a device for blind and visually impaired so they can feel and understand graphical content on a standard touchscreen.

Feelif tablets and Feelif phone are unique products. Both devices adapt to fit standard phone or tablet. You can also use tablet to make a phone call.
Feelif also offer service: Using its innovative technology, Feelif is transforming pictures into digital form so they can be accessible to the blind and visually impaired. Feelif is working with museums to be more inclusive.
Interesting Facts
Feelif developed a program Feelbook Maker for teachers and parents so they can create multisensory content for blind and visually impaired people.
Contact
Feelif d.o.o.
Brodišče 7A
1236 Trzin, Slovenia
+38615128055
info@feelif.com